Description
* 20 mm, 28 mm, 35 mm motor frame sizes have been added to the lineup
CC-Link communication type Ai-SERVO
Closed-loop system with real-time position control
Control up to 42 axes
7-segment display for alarm/status reading
Low cost closed loop system compared to servo motors with quick response rates for better continuous drive operation
Holding torque and no vibration (hunting) during position hold make it ideal for precision machines including optical inspection
Windows-based software (atMotion) for easy parameter setting and monitoring
Easy gain setting with GUI software
10-stage resolution setting
Brakes are applied during sudden power outages, allowing safe control of vertical loads (built-in brake type)
Frame sizes: 20 mm, 28 mm, 35 mm, 42 mm, 56 mm, 60 mm (motors: Ai-M series)
Closed Loop Stepper System SET Scheme
Standard Type
 
Power
Communication
Motor frame size
Motor
Driver
Set
DC
CC-Link communication type
20mm
Ai-M-20MA
AiC-D-20MA-CL
AiC-20MA-CL
Ai-M-20LA
AiC-D-20LA-CL
AiC-20LA-CL
28mm, 35mm
Ai-M-□SB
AiC-D-□SB-CL
AiC-□SB-CL
Ai-M-□MB
AiC-D-□MB-CL
AiC-□MB-CL
Ai-M-□LB
AiC-D-□LB-CL
AiC-□LB-CL
42mm, 56mm, 60mm
Ai-M-□SA
AiC-D-□SA-CL
AiC-□SA-CL
Ai-M-□MA
AiC-D-□MA-CL
AiC-□MA-CL
Ai-M-□LA
AiC-D-□LA-CL
AiC-□LA-CL
Built-in Brake Type
 
Power
Communication
Motor frame size
Motor
Driver
Set
DC
CC-Link communication type
42mm,
56mm,
60mm
Ai-M-□SA-B
AiC-D-□SA-B-CL
AiC-□SA-B-CL
Ai-M-□MA-B
AiC-D-□MA-B-CL
AiC-□MA-B-CL
Ai-M-□LA-B
AiC-D-□LA-B-CL
AiC-□LA-B-CL
CC-Link Communication Control
The AiC-CL series Ai-SERVO motors feature support for CC-Link communication. The motors can be used with Mitsubishi PLCs through CC-Link communication, offering easy connection, installation, and control without additional modules or controllers. Up to 42 axes can be controlled simultaneously or independently.

Closed Loop Stepper Motor Control
The stepper motor system offers accurate and precise position control through feedback from the integrated encoder without the hassle of tuning and vibration of conventional servo motors.

Motion Control Software Provided (atMotion)
The intuitive user interface of the atMotion motion control software allows users to easily set parameters and monitor data.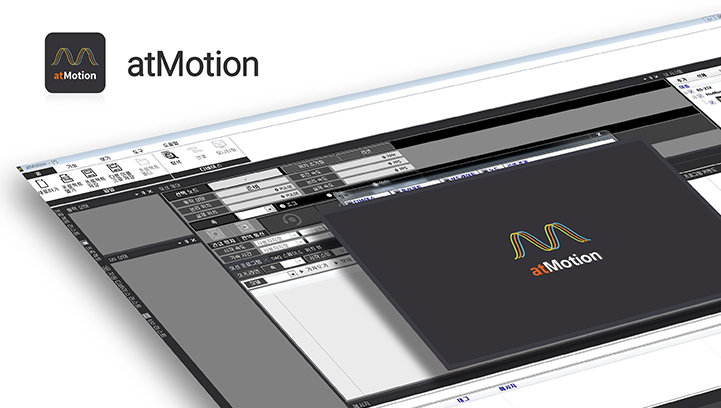 Built-in Brake Type Motors Available
The built-in brake type motor and drivers allow safer control of vertical loads. The brakes are located towards the rear and the separate brake connector allows easy connection.