Description
※ The faceplate design has been upgraded on all models
※ New sizes have been added to the line-up: W 72 x H 72 mm (TX4M), W 48 x H 96 mm (TX4H), W 96 x H 96 mm (TX4L)
50ms high-speed sampling rate and ±0.3% display accuracy
Large LCD display with easy-to-read white PV characters
Switch between current output and SSR drive output
SSR drive output (SSRP function) control options : ON/OFF control, cycle control, phase control
Communication output model available : RS485 (Modbus RTU)
Parameter configuration via PC (RS485 communication) : DAQMaster software included (comprehensive device management software)
Compact, space-saving design with 45mm depth : 30% rear-length size reduction compared to similar-sized (48×48mm) models from Autonics

Terminal protection cover sold separately : RSA-COVER
Large LCD Display with Easy-to-Read White PV Characters
Large LCD display with 15.3mm white PV characters provides high visibility in various environments.
*PV character height: TX4S 14 mm, TX4M 17.3 mm, TX4H 15.8 mm, TX4L 26.8 mm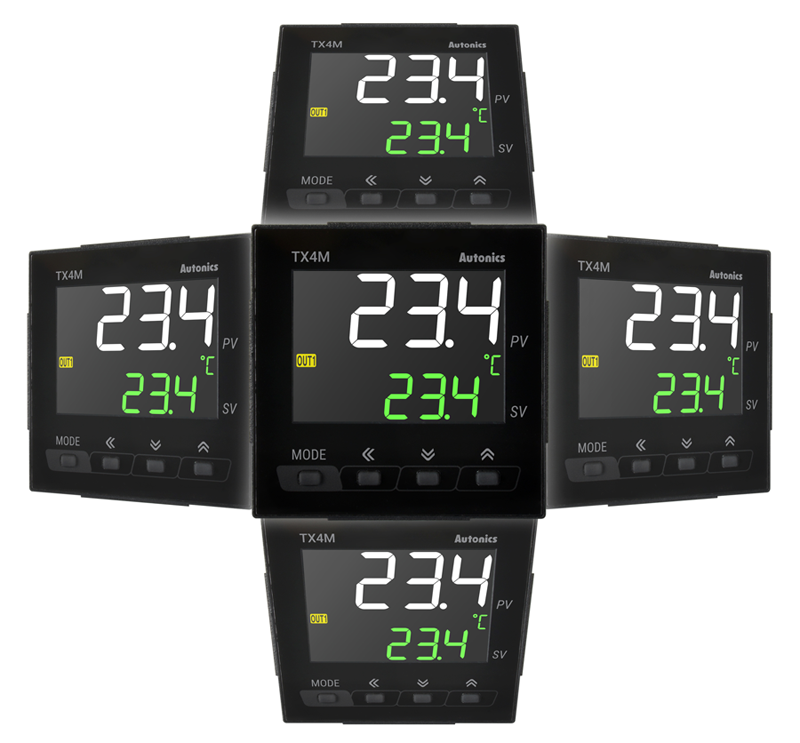 The display is highly visible from various viewing angles.
Compact Sized Design with 45mm Rear-Length
Minimized installation-space requirements by reducing the depth size by 30% compared to similar-sized Autonics models (48×48mm models)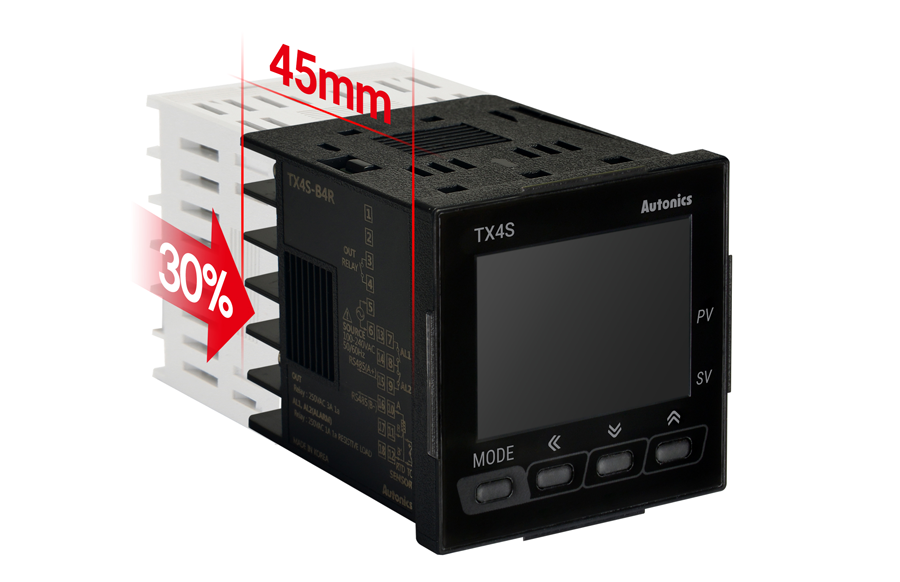 11-Segment Display Provides Improved Readability
11-segment displays used for PV and SV provide improved readability of alphanumeric characters.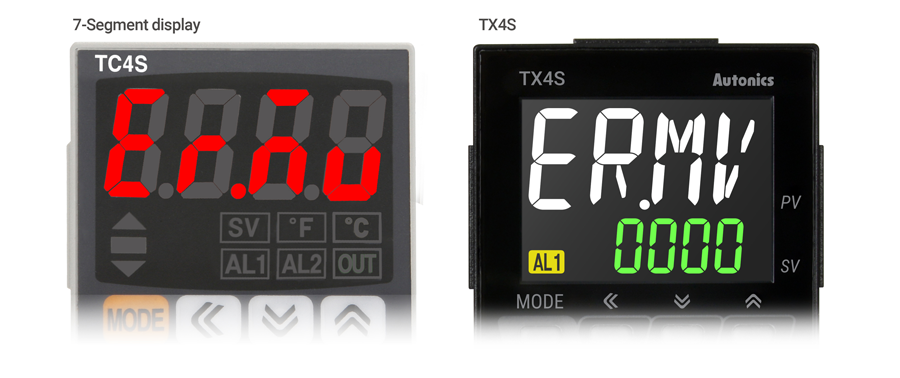 50ms High-Speed Sampling Cycle
50ms high-speed sampling rate allows accurate temperature control in applications requiring fast response speeds.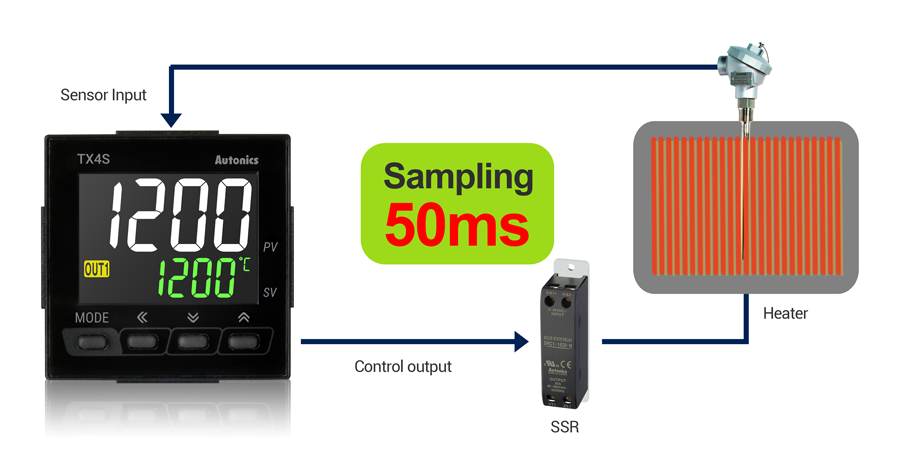 Switch Between Current Output and SSR Drive Output
Users can select between current output and SSR drive output through parameter settings of a single unit.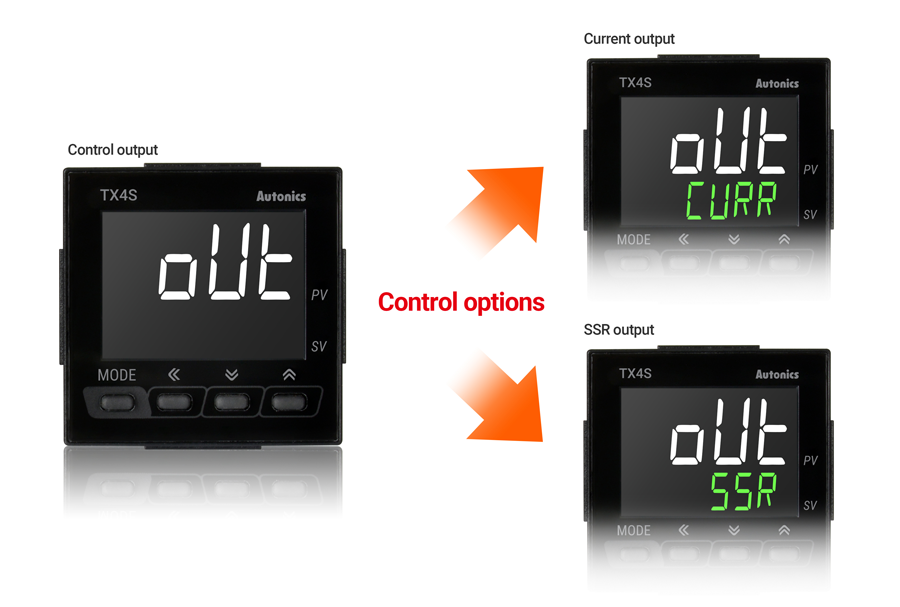 SSR Drive Output (SSRP Function) Control Options
Users can select from ON/OFF control, cycle control, and phase control using standard SSR drive output option. Precise and accurate control is possible at low costs.