Description
Oil-resistant photoelectric sensors (optimized for automotive and machine tool industries)
Long sensing distance : Through-beam type: 15 m,  Diffuse reflective type: 1 m, Retroreflective type: 3 m (MS-2S)
MSR (Mirror Surface Rejection) function (retroreflective type)
Compact size: W 20 x H 32 x L 11 mm
IP67 protection structure (IEC standard), IP67F oil-resistant protection structure (JEM standard)
Light ON/Dark ON operation mode switch
Sensitivity adjuster
Built-in reverse polarity protection circuit and output overcurrent (short-circuit) protection circuit
Mutual interference prevention function (except through-beam type)
Excellent noise immunity and minimal influence from ambient light
Optimized for Automotive and Machine Tool Industries
The BJR-F series oil-resistant photoelectric sensors are optimized for use in various environments with cutting oil and lubricating oil such as automotive and machine tool industries.
Oil resistant type: IP67F protection structure (JEM standard)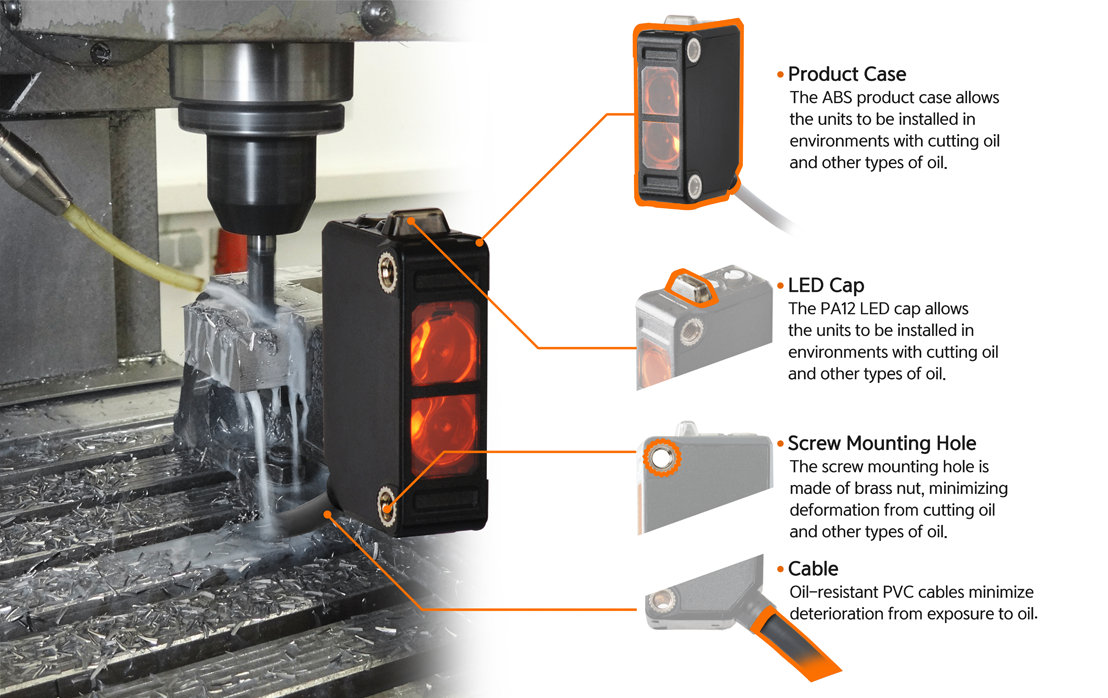 Various Connection Types Available
The BJR-F series is available in connector type, cable type, and cable connector types, allowing easy application in various user environments.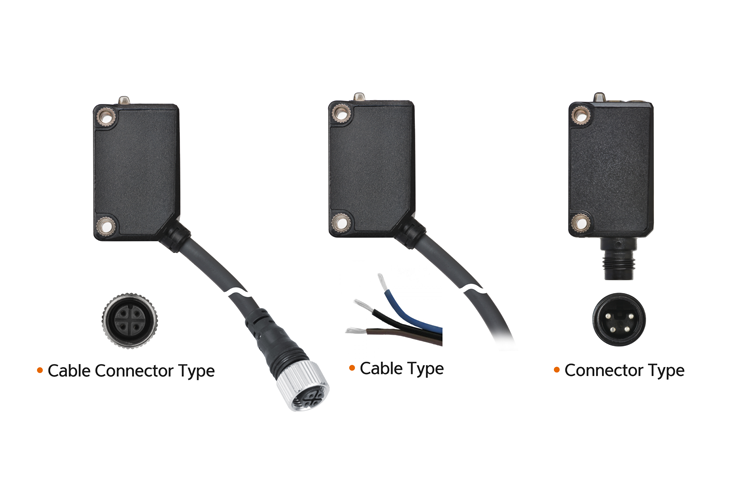 Long Sensing Distance Up to 15 m
Through-beam type models feature long sensing distances up to 15 m.
Sensing distance: retroreflective type 3 m / diffuse reflective type: 1 m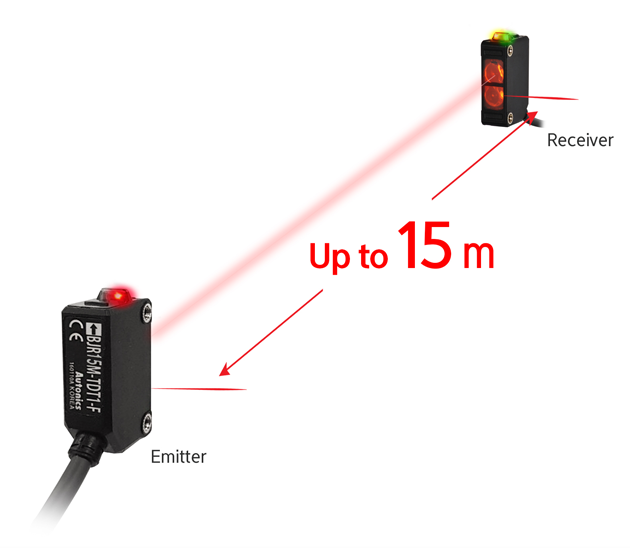 M.S.R (Mirror Surface Rejection) Function (Retroreflective Type)
The retroreflective type models feature MSR (Mirror Surface Rejection) function which allow the units to only receive light from specific mirrors (MS-2S). This function allows stable detection of highly reflective targets including metals, mirrors, etc.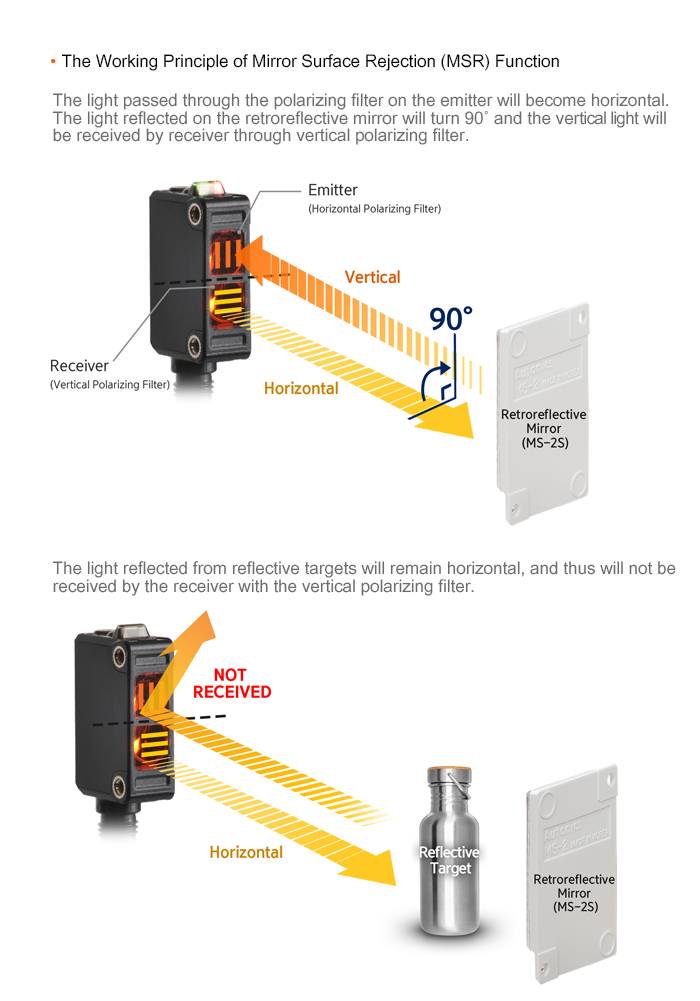 Mutual Interference Prevention Function (Except Through-Beam Types)
The emitter cycles can be configured so that the sensors will not be affected by other nearby sensors. This allows adjacent installation of multiple sensors.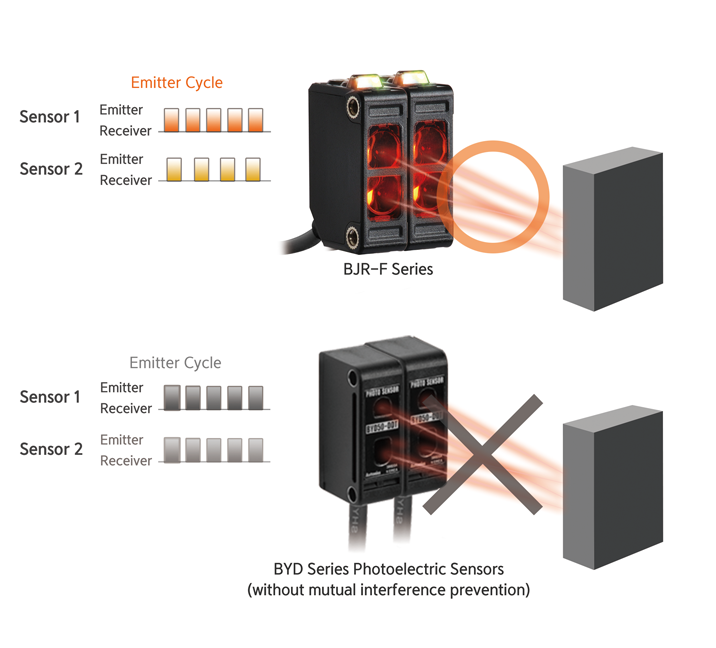 Excellent Noise Immunity and Minimal Influence from Ambient Light
The sensors feature noise reduction algorithm and digital filters, offering excellent noise immunity and minimal influence from ambient light.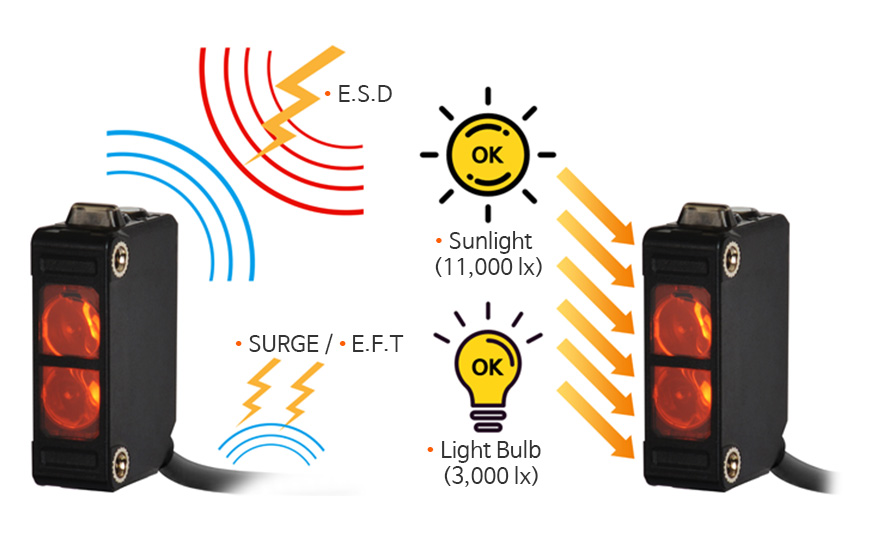 Videos